Toyota vs Ford: 2017 RAV4 vs 2017 Escape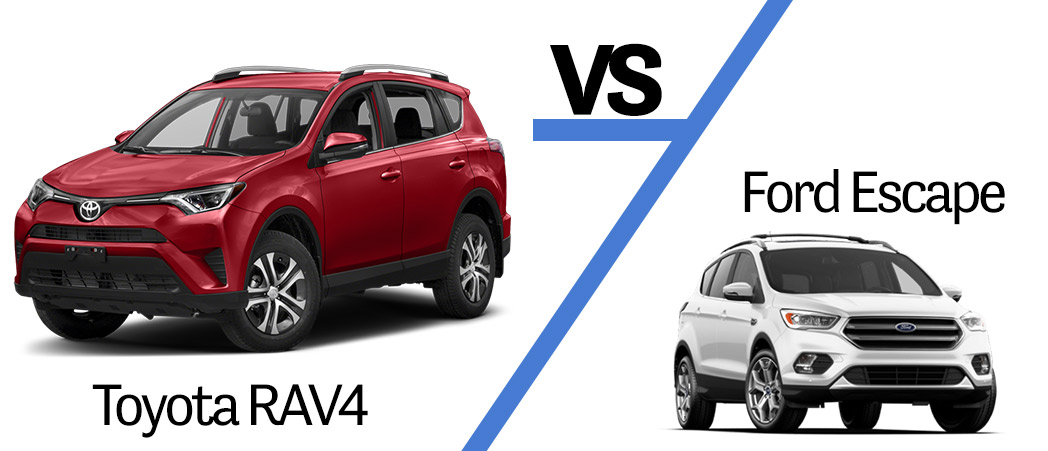 Toyota vs Ford: 2017 RAV4 vs 2017 Escape
Toyota and Ford are the most famous names in the automotive industry. These Brands search for the issues that people are having in their vehicles and then develop the latest models that will provide the best solution.
They have been developing the technological vehicles to ensure that the requirements of the customers will be perfectly met. In order to ensure that they will set new standards, the engineers introduce something innovational in their automobiles.
Whether it is a sedan or an SUV people prefer to buy Toyota or Ford. Recently, the introduction of Escape by Ford and RAV4 by Toyota has started a new competition in the industry. They find technology, good looks, and class in both. So we can say that it is not easy to take the required decision, however, here's a side by side comparison to help.
RAV4 vs Escape in Delray Beach | near Boca Raton, Boynton Beach and West Palm Beach
Escape and RAV4 can be regarded as the long-standing Automotives in the SUV category. These are the small SUV that has been in the market for more than 15 years and every year a new model is introduced with some variation.
The 2017 model of Escape is a very sporty and atheletic look and the interior of the vehicle have been perfectly improved. However the RAV4 can be regarded as the hot hatchback because of the rakish angles and the unique SUV like lines with it's revolutionary design.
The dash of Escape is lower but the driving positing is upright. While RAV4 has a tall and box-like cabin, with a larger cargo area with its rear seat up than the Escape. The RAV4 also has a low lift-over cargo hatch design, making it easier to load and unload than with the Escape.
Both vehicles have the seating space for four individuals. The interior of the Escape is roomy however, the RAV4 is more comfortable.
Technical features
Here is the list of the technological features that you will come across in RAV4 and Escape.
The fuel economy of Escape is 21 mpg while that of RAV4 is 24 mpg
Both the vehicles have been equipped with the 4-wheel brake ABS system to ensure that you will have a safe ride
The fuel tank capacity of Escape is 15.7 liters while that of RAV4 is 15.9 liters
Escape is available at $22,774 while the price of RAV4 is $22,768. So make sure that you select the car that will meet your requirements and budget in the best possible way. Now is the time to check out our inventory and go on a test drive to help make your decision we are just minutes from Boca Raton, Boynton Beach and West Palm Beach.